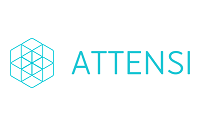 Stilling/tittel
Marketing Director
Arbeidsgiver
Attensi AS
Kontaktperson
Bjørn-Olav Høksnes
Daniel Engeset

Hjemmeside
attensi.com
Marketing Director
Attensi is one of Norway's fastest growing technology companies. Attensi makes 3D gamified simulation training for large corporations and are a global leader in their field. Attensi solutions create a realistic 'learning by doing' environment, in a virtual 3D setting, and makes training fun and engaging! Attensi was established in Norway in 2012 and their training is now being used by global brands in more than 100 countries and in 20 different languages. Attensi counts 110 employees across Norway and the UK, and continue to expand rapidly.


In order to support its ambitious growth targets, Attensi is seeking a Marketing Director.

In this position you will be:

Responsible for driving customer acquisition and brand development.
Create, deliver and lead a high performing marketing function, which alongside sales will become the key growth engine of the business.
Build brand equity in a way that resonates with local customers, as well as provide a platform for accelerated commercial growth across locations.
Establish the best balance of activities driven cross-locations, as well as locally, and ensure marketing processes are well managed with both global and local needs accounted for.
Develop an analytical and data-driven approach to all marketing activities and ensure that the marketing mix, including SEO, social media, mobile, SEM and email is optimised at all times, across channels and regions.
Work closely with Attensi Management, Sales and Product to ensure an aligned and seamless approach.
Use latest technologies, platforms and best practices in order to maximise ROI.
Foster team engagement and collaboration across global and local geographies by setting up clear ways of working.
For more details about the position, do not hesitate to contact Daniel Engeset or Bjørn-Olav Høksnes at ISCO Group, phone +47 22 06 87 00. To apply or show interest, please upload your application and resumé as soon as possible.