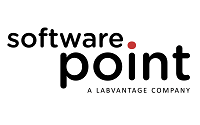 Stilling/tittel
Head of Projects
Arbeidsgiver
SoftwarePoint
Kontaktperson
Bendik Nicolai Blindheim

Hjemmeside
softwarepoint.com
Head of Projects
"The patient treatment of the future will be supported by technological accuracy"

If you are driven by technology, sales, architecture, teams and projects, however, you feel the absence of purpose and meaning in your work, then you should take a minute and continue to read.
SoftwarePoint is well-established and renowned with leading hospitals and clinical laboratories, both domestically and internationally. The company develops and delivers cutting edge technology within data collection and analysis regarding patient treatment and diagnostics.
Some big and current projects include work with Helse Sør-Øst, in Norway, and the region of Skåne, in Sweden. SoftwarePoint participates in RFPs internationally as they are a part of the European company Labvantage Group with notable owners and a strong global presence.



In order to succeed with the growth and expansion plans, and to continue the journey of improving accuracy in patient treatment, both regionally and globally, SoftwarePoint will attract the best talent to fill the Head of Projects role. You don't get any closer to the direct benefits that technology can contribute to a person's quality of life than this!

Job responsibilities:
build a proactive, lean and highly effective project team
develop and strengthen project delivery process and methodology
create and manage project plans and timelines, define project deliverables, assign project team roles and resources, identify and track issues and their resolution, and manage project scope, creep, and requirements.
responsible to ensure the configuration of LIMS aligns with technical and functional specifications.
work closely with clients and project teams at all different levels to develop sustainable solutions
secure stakeholder information and relation, and be able to report structured to steering group
apply strong knowledge of the medical industry for implementing software systems, that support the medical environment by improving efficiency, increasing digitization and promoting collaboration.
conduct knowledge transfer and training of key end-users, including sharing of best practices and lessons learned
provide leadership to internal project participants and client personnel assigned to projects
earn trusted client status and develop relationships that extend beyond the project's lifecycle
drive project performance management
Ideal candidate profile:
preferably higher education at an MSc / MBA level
significant project management experience, in intensive client facing roles, within the software industry or the medical devices / med-tech industry / life sciences industry
over 5 years relevant professional consulting experience
preferably some knowledge of clinical systems development, application development, or systems integration
proven business acumen for working in a regulated, compliance driven environment preferred
willingness to support weekly travel to client locations if necessary
fluent in English and at least one of the Scandinavian languages
experience with doing business in at least two of the Nordic countries as well as other European countries is desirable
knowledge of the healthcare sector is a plus
working experience with public procurement, tender processes and supporting contracts
For more information regaring this position, please contact Bendik N. Blindheim telephone number 22 06 87 00.

Applications are accepted continuously.