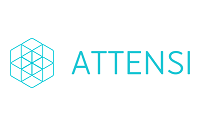 Stilling/tittel
Manager Strategy and M&A
Arbeidsgiver
Attensi AS
Kontaktperson
Bjørn-Olav Høksnes
Daniel Engeset

Hjemmeside
attensi.com
Manager Strategy and M&A
Attensi is a global tech leader in 3D gamified simulation training for large corporations in numerous industries. The company was established in Norway in 2012, and their technology is now used by global brands in more than a hundred countries and in more than twenty different languages. Utilizing a unique blend of gamification and realism, combined with deep and varied interactivity powered by its pioneering game AI, they've established an uniquely efficient 'learning by doing' training methodology, one which is offering a radically new method to achieve real, measurable behavioural change in large and multi-layered organisations. Backed by Lugard Road Capital, DX Ventures and Viking Venture, Attensi is continuing to deliver strong growth numbers, and are now focused on their continued international expansion.
Manager Strategy and M&A
Attensi comprises of around 140 people in total. Since the launch of their London office in 2017, they have started engaging with some of the largest retail, hospitality and professional services brands in the UK, US and other international markets. Their portfolio includes such clients as Boston Consulting Group, Hiscox, PwC and others prominent multinationals.
The company, in this critical stage of its rapid growth, is now looking for a skilled Strategy M&A Manager to enable its continued and targeted business growth across a plethora of regions and markets. You will become part of a dynamic and highly energetic team - based in Oslo, the company headquarters.
Capitalizing on their organic and rapid growth, Attensi is now focused on escalating their strategic market expansion and global commercial presence. With this at the forefront of the company's ambitions, the Strategy M&A Manager role will be a key enabler and contributor to managed business development. You will work closely with management team and the sales organisation to plan and build the path moving forward.
Who are you?
Attensi is seeking individuals with a strong drive to create real value and innovative change in society. They're looking for a dedicated professional who shares Attensi's vision and ambition. Furthermore, a person who is motivated by the opportunity to be a key contributor in Attensi's further growth and development as a company – and as an industry game changer.
• You are structured and enjoy juggling multiple projects simultaneously.
• You have solid experience with business strategy, transactions, and M&A.
• You are solution oriented, good at prioritising your work, and have a strong ability to execute.
• You enjoy working with multiple interdisciplinary teams.
• You have a strong interest in and understanding of technology.
• You are curious, self-driven, and quick to grasp new concepts
• You are fluent in English (oral, written, professionally)
What do we offer?
At Attensi you will become a part of an exciting and rapidly growing scale-up that is already a global leader in its field. You will get to work in a flat, open, and free environment. You will work with highly committed, intelligent, and talented colleagues from a variety of backgrounds - both culturally, academically, and professionally.
Attensi is committed to providing people the opportunity to grow, and you will be able to develop and enhance your position and purview over time. Moreover, you will be offered fascinating challenges in a dynamic and innovative environment with lofty ambitions and potential.
For more information about the position, please contact Bjørn-Olav Høksnes or Daniel Engeset from ISCO Group on +47 22 06 87 00.
If interested, please submit your CV with a brief cover letter as soon as possible.