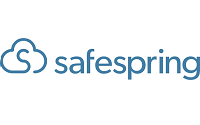 Stilling/tittel
Sales Director Norway
Arbeidsgiver
Safespring AS
Kontaktperson
Bjørn-Olav Høksnes

Hjemmeside
safespring.com
Sales Director Norway
Safespring is a Nordic startup delivering a locally based infrastructure as a Service based on open source software. Our Services enables customers to innovate quickly, reducing time to market and removing technical constraints while increasing efficiency levels and retaining data sovereignty. From our professional data centers in Sweden and Norway our delivery of infrastructure-as-a-Service include Safespring Compute, Storage and Backup. The services are flexible, fully automated and based on self-service through API or portal. Our value proposition includes open standards, privacy and compliance to local laws. Our customers include some of the largest research and education organizations, government authorities and IaaS companies in Sweden and Norway. Safespring holds directly or through partners framework agreement with SUNET, Uninett, NORDUnet, SKR, Kammarkollegiet to mention the most important ones. Safespring started out as a design project in 2014, went operational with its first infrastructure service in 2015 and was founded as a company 2017.


As Safespring is experiencing increased interest in the Nowegian market they are looking for a Sales Director Norway to serve, build and nuture current and prospects. You will be heading the Norway office and make sure the organisation is fit for purpose. In close collaboration with group management you will strategically move Safespring Norway from start-up to a preferred supplier of infrastructure IaaS solutions, providing full data sovereignty and compliance to Norwegian legislation. You have a strong background within infrastructure solutions and sales, a strategic market maker attitude while keeping focus on delivery.
For more details about the position contact Bjørn-Olav Høksnes at ISCO Group, phone +47 22 06 87 00.
To apply please upload your application and resumé as soon as possible and no later then august 30th 2020.
Please be aware that we are not able to confirm or reply to your application until the beginning of august.